Native American One-Read program for schools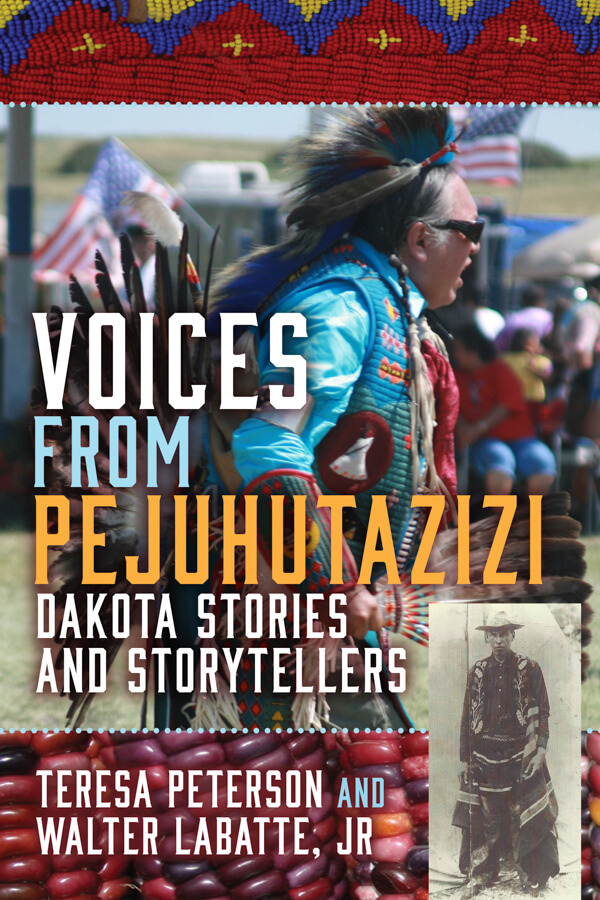 The Understand Native Minnesota campaign is organizing a One-Read program in schools across Minnesota this fall in partnership with the Minnesota Historical Society Press!
To coincide with Native American Heritage Month in November, we are encouraging educators across the state to use Voices from Pejuhutazizi: Dakota Stories and Storytellers by Teresa Peterson and Walter "Super" LaBatte Jr. in their classrooms. The Shakopee Mdewakanton Sioux Community, through its Understand Native Minnesota campaign, is donating 20,000 copies of the book free of charge to teachers and schools who request classroom sets.
While the book giveaway has ended, K-12 schools purchasing this or other MNHS Press books can receive a 20% discount if they order directly from the MNHS Education Sales and Service Specialist Amy Feole. The general public can purchase copies of Voices From Pejuhutazizi directly from the Minnesota Historical Society Press.
Voices from Pejuhutazizi is suitable for middle school and high school students. The authors, both Upper Sioux Indian Community members, share a variety of stories from family anecdotes to lessons about Dakota culture to Indian Country history. A digital limited-preview PDF of the book is available here.
This Educator Guide is intended to help K-12 educators determine how they can use Voices from Pejuhutazizi in classrooms and in relation to Minnesota's English Language Arts (ELA) state academic standards. To best support teachers in discussing the themes and issues included in the book, a series of questions has been compiled for use in the classroom. In addition to the questions, links to resources and topics have been provided when applicable. They can be accessed by teachers to build their background knowledge about a specific topic or used to enrich the details of particular stories. Watch the video below to learn how to use the Educator Guide.