Native American One-Read program for schools coming this fall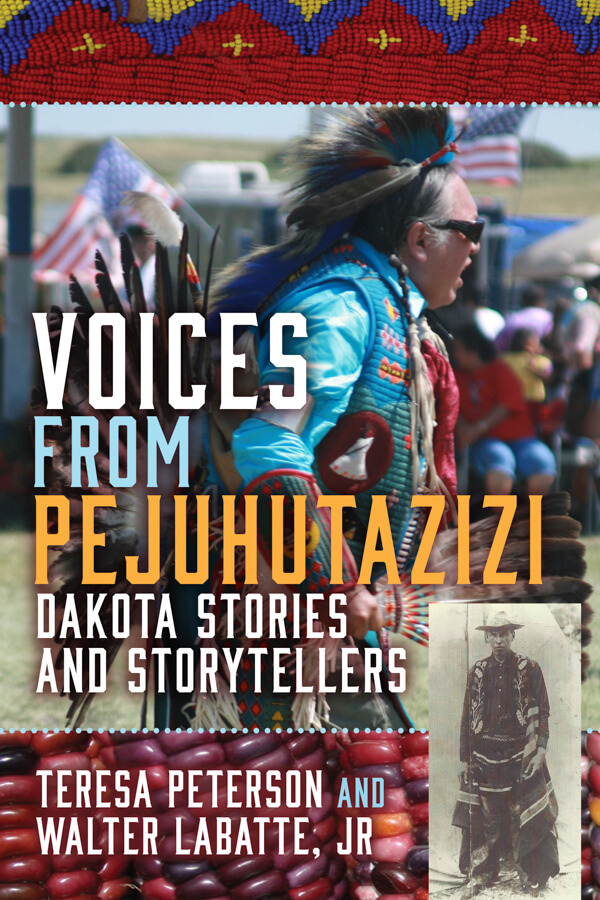 The Understand Native Minnesota campaign is organizing a One-Read program in schools across Minnesota this fall in partnership with the Minnesota Historical Society Press!
To coincide with Native American Heritage Month in November, we are encouraging educators across the state to use Voices from Pejuhutazizi: Dakota Stories and Storytellers by Teresa Peterson and Walter "Super" LaBatte Jr. in their classrooms. The Shakopee Mdewakanton Sioux Community, through its Understand Native Minnesota campaign, is donating 10,000 copies of the book free of charge to teachers and schools who request classroom sets.
Voices from Pejuhutazizi is suitable for middle school and high school students. The authors, both Upper Sioux Indian Community members, share a variety of stories from family anecdotes to lessons about Dakota culture to Indian Country history. A digital limited-preview PDF of the book is available here.
Understand Native Minnesota One-Read: Book giveaway request form
This giveaway has ended. Due to an incredible level of interest, the Shakopee Mdewakanton Sioux Community will donate another 10,000 copies of the book to teachers and schools who request classroom sets. If you were not able to place a request during the initial giveaway, you will have another opportunity to do so. Subscribe to our updates to be notified when the giveaway reopens.